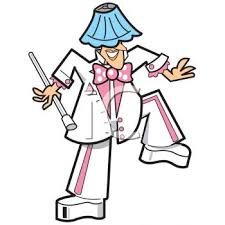 IMPROV! IMPROV! IMPROV! 
is for anyone who wants to do it! We're not kidding. Just like on "Who's Line is it Anyway"? Come and see for yourself. You'll gain new skills to help you in work and life, more effective communication, less self-consciousness about speaking in public, and the ability to listen without an agenda. And best of all, it's FUN!
The workshop will be taught by Todd Hjelt, a theatre professional with more than 20 years of Improv experience. He has performed across the country from L.A. to Washington, DC and studied with Chicago's Annoyance Theatre, I.O. Chicago and the World Famous Second City.
This six week workshop will meet on Sunday, starting April 10 though May 16, from 6-8 pm at the Dorset Playhouse. The cost is $10 per session ( members $8) or $50 (members $45) for the entire session. Classes are limited so sign up early. For more information, or to reserve your spot, call the Players' business office at 802-867-5570 (M-F, 9-1) Or email info@dorsetplayers.com.
 May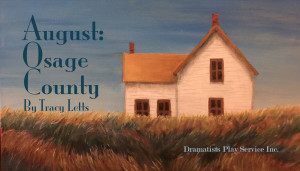 A look at the lives of the strong-willed women of the Weston family, whose paths have diverged until a family crisis brings them back to the Oklahoma house they grew up in, and to the dysfunctional woman who raised them.  Performances May 20, 21, 27  &  28 at 7:30 pm and May 22 & 29 at 2pm.
(Please note: Adult Language and Content)
Sponsored by The Bank of Bennington, Dorset Nursing Association, GSK Climate Control , Inc., Homestead Landscaping, and Casella Waste Management.